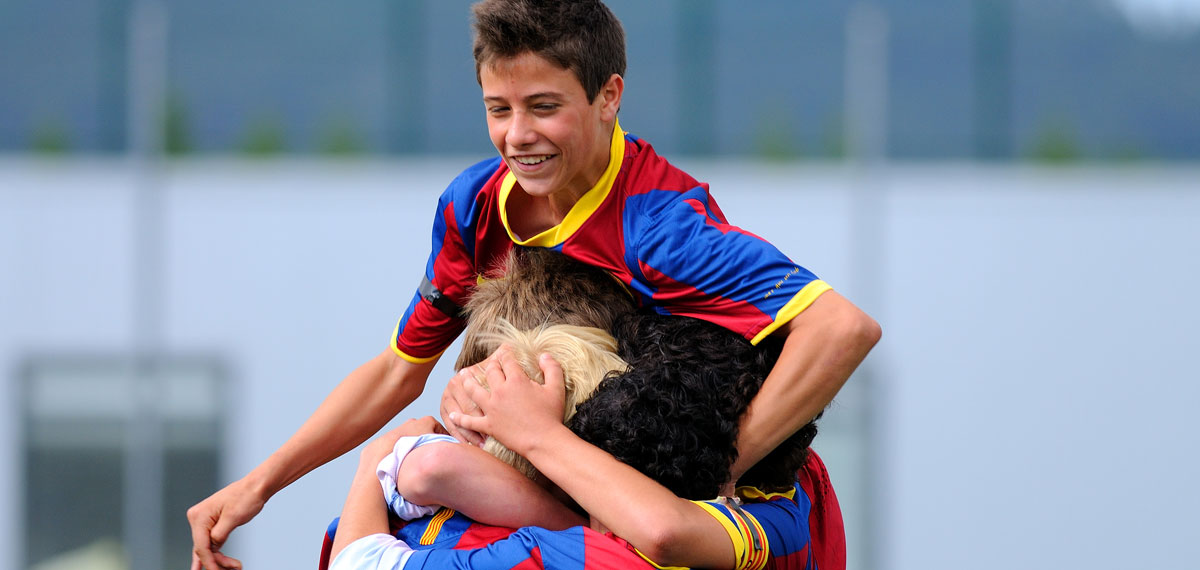 6 facts your player must know if he wants to be pro
Success doesn't happen as an accident. It is hard work, sacrifice, ups and downs, determination, motivation, but, most of all, love for the game and love doing your job.
Training is a process. It consists several main components:
periodization,
preparation,
organization,
dedication,
consistency.
All main factors, joined together, create entirety when you're making professionally organized plan with long and short term objectives.
While you're preparing your training program always consider:
CONTINUATION
→ the connection between the sessions – so the transition from one day to another, and one week to another, is gradually developed.
PROGRESSING
→ building up challenges and training loads in coming sessions.
CONTROLLING
→ using these methods you are constantly controlling your players but laying on their effort and making them naturally building up their performance. Each subsequent training is an upgrade to the previous work so it must be proposed on a higher level than the previous one.
Playing the highest level isn't for everybody, and that's what makes it so special. Only the ones who made it know what kind of commitment to soccer training takes to get there. With that in hart, there are few facts your player should have in mind if his dream is to become a pro.
1. THE DIFFERENCE BETWEEN THE AVERAGE AND THE GREAT PLAYER
In the modern game, at any level, soccer training and conditioning is essential. What makes the main difference between the great soccer player from the average one is their ability to do 'that something extra', something special during the match: dribble few players on the run in dying minutes of the game, precisely cross the ball to a teammate who is on the run passing the defender, clear the ball from the opponent in a counterattack action…'that something extra'.
2. YOU CAN NEVER RETURN THE LOST GAME OR THE LOST TRAINING
If you commit yourself, make it count. Keep the consistency and persistence in training, attending every practice without any excuse. There are many factors that can distract you from the training, but you must know that every practice will make you better than before.
3. PLAYER HAS TO BE CAPABLE TO PLAY 10 OR 120 MINUTES
You are training hard to be fit and in your best shape for the match. You must be prepared at any moment coach decides to put you in a team. It can be full match or part of the game. Coach will decide to play you depending on his vision, situation on the pitch, including tactical variation or injuries.
4. TRAININGS ARE HARDER THAN THE MATCH
Many times coaches propose physically demanding practices. The purpose is to be prepared to the last minute of the game playing in high tempo, not losing rhythm or level of performance. Hard work in training is guarantying lightness and ease during the game.
5. WORK HARD DURING PRACTICE AND HAVE FUN DURING THE MATCH
If you did your job well during training, you don't need to worry about the coming game. If you're prepared well, you will be fully focused only on your best performance and team's effort during the game.
Physically fit players are confident, motivated, in control of their potential having variety of options to choose.
6. IF YOU GIVE YOUR MAXIMUM DURING THE GAME, YOU WILL SLEEP CALMLY NO METTER YOU LOSE OR WIN
After every match, player should analyse his own performance and where he stands. What is needed to work on to improve and what should be polished and mastered till the automatism. But one is definite, put your maximum effort because that is what is expected from you. Level of your performance depends on your preparation.
Becoming a good player takes a lot of time, hard work, and practice, especially. Be honest to yourself and set standards you wish to achieve. At the end, the price will be huge. Satisfaction, joy and respect are just a few of them.
 → Preparation prevents poor performance.